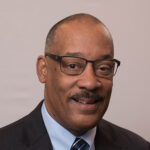 John Elmore
John V. Elmore has been an attorney for 37 years. He is a partner with his daughter, Kristen Elmore-Garcia, in The Law Office of John Elmore where he focuses his practice on representing individuals who are injured in accidents caused by the negligence of others. Attorney Elmore began his legal career in the Manhattan District Attorney's office where he served from 1984 to 1987. In 1987, Attorney Elmore returned to Western New York when he accepted employment with the New York State Attorney General's Office as a white-collar criminal prosecutor.
Attorney Elmore is the author of "Fighting for Your Life – the African American Criminal Justice Survival Guide" and is a popular speaker and workshop presenter on criminal justice issues, the law and education.
Attorney Elmore is a native of Olean, New York and a 1975 graduate of Olean High School. For his athletic and academic achievements, Attorney Elmore was inducted into the Olean High School Athletic Wall of Fame and Academic Wall of Fame.
Attorney Elmore is a 1979 graduate of Mansfield University where he majored in Criminal Justice Administration. While at Mansfield, he was captain of the track team. He was inducted into the Mansfield University Society of Honors. Mr. Elmore is a 1984 graduate of Syracuse University College of Law. Prior to entering law school, Mr. Elmore was a New York State Trooper.
New York State Governor Andrew Cuomo has appointed Attorney Elmore as the Board of Trustees of Erie Community College and two judicial screening committees. He was re- appointed to those committees by Governor Kathy Hochul. He is the former Chair of the New York State Fourth Department Appellate Division Attorney Grievance Committee. Mr. Elmore served on the New York State Commission on Indigent Defense. He is also a certified USA boxing coach referee and judge.
Attorney Elmore has received numerous awards for his community service and civic involvement including the N.A.A.C.P. Medgar Evers Civil Rights Award; Minority Bar Association Community Service Award; Erie County Bar Association Criminal Justice Award; Erie County Bar Association Attorney of the Year Award and The Buffalo News Citizen of the Year Award.
In 2018, Attorney Elmore was appointed to serve as the convener of the New York State Supreme Court 8th Judicial District Nominating Convention. The appointment was based upon the unanimous support of the Democratic chairpersons in each of the eight counties of Western New York. Attorney Elmore was the first African American attorney in history to serve in that position.
John is the proud father of three successful adult children. His daughter, Sonya, is a physician, son Justin, is retired from the Army at the rank of Captain and is a commercial airlines pilot, and daughter Kristen, an attorney. Attorney Elmore is also a member of Omega Psi Phi Fraternity and Sigma Pi Phi – Alpha Kappa Boulé Fraternity.
---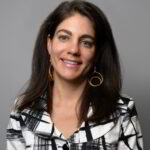 Jessica Bauer Walker
Jessica is the founder and Executive Director of CoNECT, playing multiple roles as a Community Health Worker, community organizer, lead trainer and facilitator of collaborative projects. Jessica has worked in community-building and civic engagement in local, national, and international contexts. She has served in AmeriCorps and the U.S. Peace Corps, as an organizer in two Presidential campaigns and director of operations for Rock the Vote, and as a project manager for several agencies and initiatives ranging from nutrition to violence prevention to sexual health.
---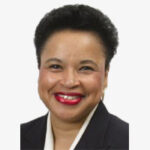 Grace Tate
Grace Tate is the Vice President of Community Initiatives and Human Resources for the Buffalo Urban League (BUL). In her position with the Buffalo Urban League, Tate directs the Housing and Youth Build programs, as well as BUL's Minority and Women's Revolving Loan Trust Fund. Tate is a founding member of the Community Health Worker Network of Buffalo (CHWNB), and serves as a trainer for the Core Competencies and Stakeholder training. She is Vice President of the CHWNB's Board of Directors. She also serves on the boards of the Black Leadership Commission on AIDS of Buffalo, Community Advisory Steering Committee for Roswell Park Cancer Institute, and the American Diabetes Association. Tate is the President and Board Chair of the First Shiloh Housing Corporation. As a volunteer, Tate has previously served for many years as Buffalo Urban League Guild President and a member of the Board of Directors, and on the board of St. Mary's School for the Deaf.
---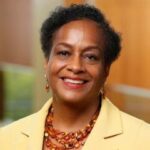 Brenda McDuffie
Brenda W. McDuffie is an active community champion who advocates for systemic change and action to make life better for all people in the Western New York region and beyond.
The first woman President and CEO of the Buffalo Urban League, Inc., Brenda retired in September 2021 but never stopped using her voice for and serving others. Under her leadership, the Buffalo Urban League grew to serve more than 20,000 individuals annually, addressing their health, economic, and social needs. With Brenda's direction, the Urban League achieved recognition throughout western New York for their advocacy and exemplary holistic work strengthening families, raising education outcomes, addressing health and economic inequities, and creating opportunities for individuals and businesses to prosper.
Brenda's personal recognition of the value and gifts of every individual has given her a unique ability to effectively work with people from all walks of life – from grassroots to grass tops; from young to old. Some of her past and current volunteer board service includes: Greater Buffalo Savings Bank Board (founding member); Independent Health Association; Western New York Regional Economic Development Council (Executive Committee); the Western New York Power Proceeds Allocation; Buffalo State College Board of Trustees; University at Buffalo Council; Buffalo and Erie County Workforce Development Board (Vice Chair); New York State Re-Entry Council; New York State Farmer Labor Wage Board (Chair); Pappy Martin Legacy Jazz Collective (Chair); and the National Urban League. She also currently serves as the first woman Chair of the Erie County Industrial Agency (ECIDA). Each year over the last decade she was recognized by Business First as one of the most influential leaders in Western New York, being inducted into their Business Hall of Fame in 2021.
Born and raised in Brooklyn, New York, Brenda received her bachelor's degree in Human Services from Buffalo State College and graduate certification in Human Resources from the University at Buffalo School of Management. Brenda and her husband, Gerald, currently reside in Buffalo where they raised their children. Her faith continues to allow her to live a richly blessed life.
---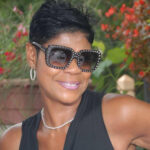 Monica Dobbins
This is the beautiful wife of the Founder of MVP Mr. Neal Dobbins