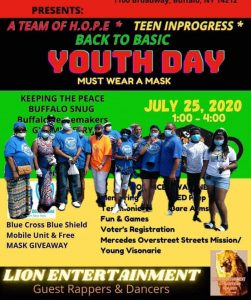 Youth Day at Prestige Beauty Supply.
MVP Loves to help mentor the Youth in our community! Sometimes we host our own events and sometimes we help other organizations with their events. Most importantly we all work together for the betterment of the Community.
The events that are geared towards the Youth usually have music and fun activities for the youth to keep them entertained while educating them as well.
This past weekend we joined up with Back 2 Basics, Team of Hope, SNUG and a host of others to spend some time talking to the Youth about what is on their mind and what they need. Lion Entertainment was also there to show everyone a good time with their dancing and rapping skills.
There is an old saying "An Idle mind is the Devils playground" That is so try so we must keep the young people active and involved in something productive.
MVP has Youth programs dedicated and designed to teach our Youth about the dangers of Gang Affiliation and how to use conflict resolution. Basketball and Life skills workshops. We want to be a resource for our community. Youth Programs in Buffalo NY are needed to keep the violence down and the Education up.
Every hour we spend with one of these young people in our community that is an hour they are safe from harm and they are not out creating mischief.
The event was put together by Sharon D Tell from Team of Hope and Gee with Lion Entertainment. Also, Christine Latham from The Church of Scientology Volunteer Ministers was there passing out information on Human rights and Drug abuse Education.
Thank you to Prestige Beauty Supply for Partnering up with the community to have a day dedicated to our Youth! Let us keep activities like this going throughout the City in Buffalo NY.
In conclusion we will do what is necessary to uplift this community.
MVP is a Anti-Gun Violence organization that advocates and educates our community on many different fronts. It is through teaching Gun-Violence awareness, Youth Programs and Parent Support groups that we serve our community!